Pastoral Team
Pastor Charlotte Quist
Lead Pastor​
​
Pastor Les Bourassa
Associate Pastor
​
Pastor Brad Paetkau
Community Care
Join us on live-stream or in-person*
for our Sunday Services.
*For extra precautions through this season, we are doing extra sanitizing throughout the service, supplying hand sanitizer at each entry and exit, supplying masks to those that want them, and seating groups/families 6ft apart.
​
9 AM - With kids ministry
11:30 AM
no kids ministry, Will be livestreamed
Download the Bible App, open it up and sign in.
Go To 'More' in the menu, then to 'Events'
WE ARE IN THE BIBLE APP EVENTS
Search for 'Victory Church GP - Livestream' and look for our Logo
WANT TO FOLLOW ALONG WITH THE SUNDAY SERVICE NOTES? FIND US IN THE BIBLE APP - EVENTS AS VICTORY CHURCH GP - LIVESTREAM
​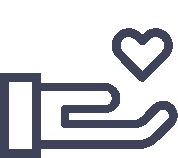 LOOKING TO TITHE?
WANTING TO GIVE?
We Have 3 easy ways to give
Tithe at the Office!
Mon - Thurs 9am-4:30pm
Text the amount you want to give to (587) 207 4387.
Click the link in the reply, and follow the prompts.